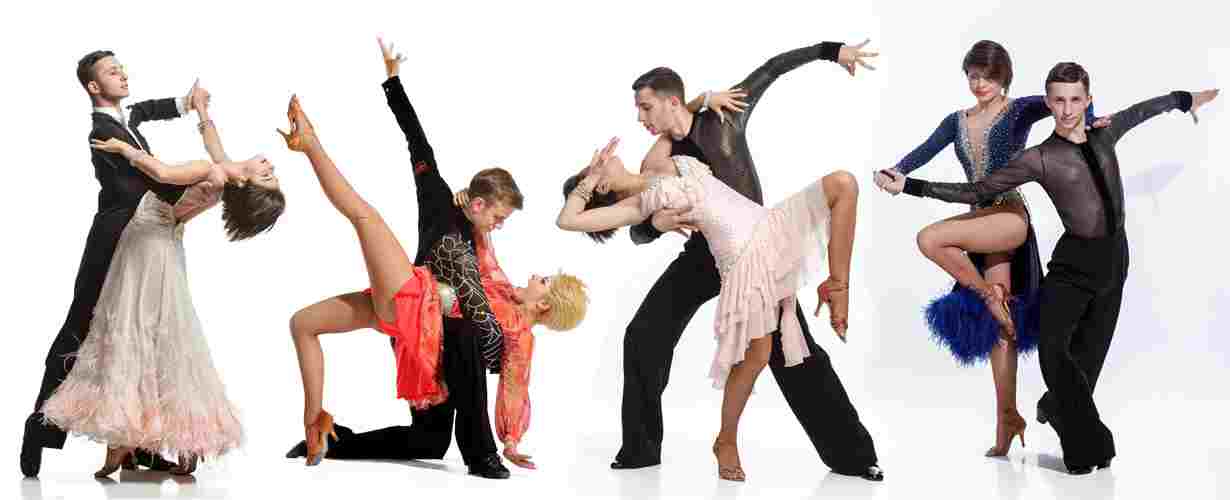 Ballroom Dances: Types, Classifications, Competitions
Ballroom dance category contains several dances designed for two partners, i.e. when a couple dances together separately from other couples. Originally there was a rule that couple can consist only of a man and a woman. However, nowadays when tolerance and gay friendly attitude is spread in the society, sometimes this rule is being neglected. For example, in Great Britain it's normal when partners are of the same sex. Historically ballroom dances were extremely popular and played a great role in the 18th and 19th centuries. A special formal event called "ball" was a party dedicated to dancing. It had a great social role and many people were invited to participate. The dances were performed in a special large room (hall) called a ballroom. That's how the name "ballroom dance" appeared.
Various dances were performed on a ball, some of them today are considered old and outdated, e.g. sequence dancing like quadrille and minuet. Today there are various classifications of ballroom dances. Even being a world-wide dancesport famous for its spectacular competitions and championships, it doesn't have unified regulations. We will list the major types of ballroom dances according to dancesport classification below.
International Style Dances
These dances are regulated by the World Dance Council (WDC, formerly named World Dance and DanceSport Council) and are usually performed at international dance competitions. There is also World DanceSport Federation (WDSF) - another organization with alternative rules for ballroom dancing competitions. The differences between the WDSF and WDC rules include overall duration of the dances, tempo (measures per minute), etc. All the International Style Dances are also called "Professional 10-Dance Program" and include two categories:
International Standard Dances (also known as "European", "Ballroom" or "Modern")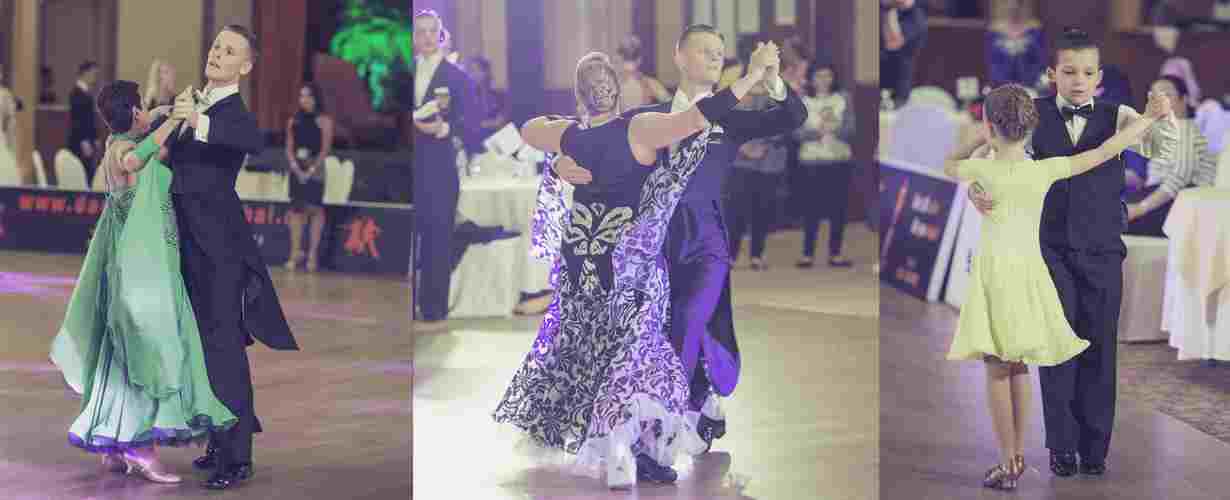 International Latin Dances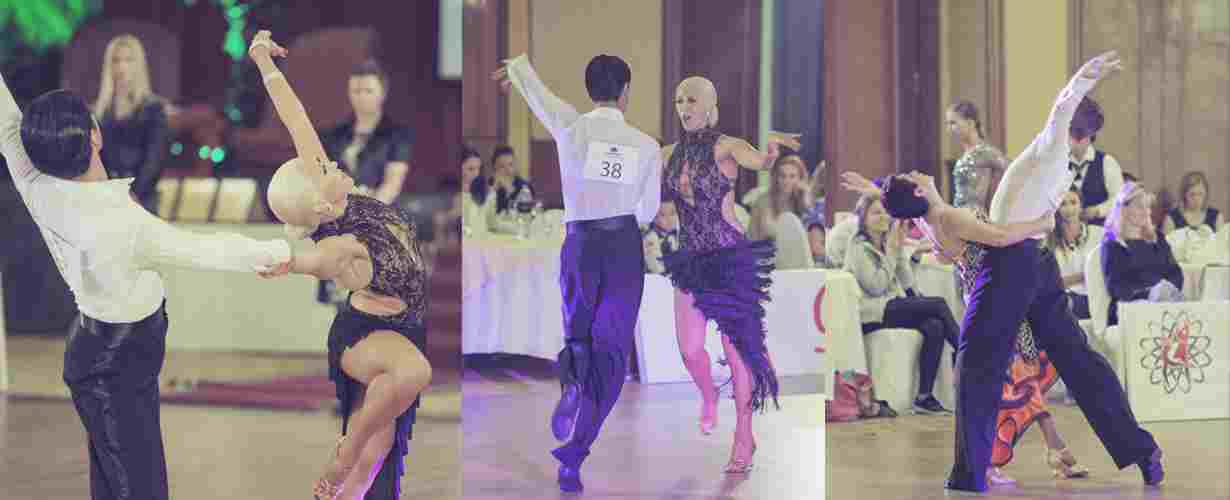 American Style Dances
Another classification of ballroom dances regulated by national body of the USA - USA Dance (formerly USABDA, the United States Amateur Ballroom Dancers Association). All these dances are called "Professional 9-Dance Program". The American Style Dances as International Style Dances also include two categories:
American Smooth
American Rhythm
East Coast Swing
Bolero
Mambo
Social Dances
The ballroom dance definition is quite fuzzy, that's the reason why many dancers can be considered as ballroom dances. Apart from competition regulations, there is a category of dances called "social". What does the social dance mean? It's a dance where the major role plays sociability and socializing over choreography and performance. The following list includes some dances that are considered to be social:
Social dances are usually quite easy to learn, have dance moves that can be repeated quickly even by a person who hasn't danced before in his life. That's why the social dances are extremely popular all over the world. Clubs, bars, restaurants and dance studios organize parties with social dances (read more about such parties). Besides, dance instructors are often invited to do a master class for team building or at wedding, birthday parties or other parties to add some fun and entertainment, and of course to help people to learn the dance moves and enjoy the party. Our dance school also takes part in such events, read more here.
The Dress Code for Ballroom Dancing
There are obligatory rules for dress both for men and women required at dance competitions. At everyday life it's not so formal: women are expected to wear a dress and men are expected to wear a costume, however, sometimes people of both gender wear jeans and feel comfortable. But wearing jeans is rather an exception to the rule, and is not a common practice. We have a special guide for ballroom dress code where we explain the differences between the regular and professional dance clothes, we give answer to the question what dress to wear and to buy. The guide is separated for men and ladies.
The shoes play very important role for a dancer. It's the shoes that provide connection between the dancer and the dance floor. The shoes must be comfortable and designed for ballroom dancing. Read more about professional dance shoes here.
Types of Ballroom Dancing Competitions
There are different levels of competition, but the basic division is between amateurs and professionals. Amateurs are usually divided into groups where the couples compete with each other. The division is usually done by age of the eldest partner:
Juveniles (up to 12 years old)
Juniors (up to 16 years old)
Youth (up to 21 years old)
Adult Amateur (21+ years)
Seniors (over 35+ years)
Sometimes there are extra subcategories for more precise division into groups, e.g. "Juniors 1", "Juniors 2", etc. Apart from age, competitions may be divided according to dancing ability:
Newcomer, Pre-Bronze, Bronze, Silver, Gold, Pre-Championship, and Championship. Such approach is common in the USA.
Beginner, Novice, Intermediate, Pre-amateur, and Amateur.
The classification according to the difficulty level is as follow.
"E" Class (Beginner)
"D" Class (Novice)
"C" Class (Advanced), "B" Class (Intermediate), "A" Class (Pre-Championship), "S" Class (Championship)
Standard Program: all dances;
Latin Program: all dances.
There is a special type of dance competition called "ProAm". It's a type of competition where one partner is a professional dancer and another is amateur. Such competitions are very popular in Europe, USA and Canada. Read more about specifics of ProAm dances here.
A dance competition is usually organized according to the one the following formats:
Single Dance - when the results are determined for every single dance. For example, in this case a couple can get first place for dancing Waltz and third place for dancing Foxtrot. There is no any total score or total place.
Scholarship or Championship. In this case there is a fixed list of dances that all the dancers must perform and gain a score for each dance. In the end all the scores are summed up and the result determines the final rank of the couple. Usually the list complies with the well-known classification and equals to International Program (Standard and Latin) or American Program (Smooth and Rhythm).
Formation. It's a team performance (more than two dancers) either with Standard (Smooth) or Latin (Rhythm) dances.
Classic Show. It's a dance show performance with two partners according to the Standard (Smooth) Program. Usually it's a creative performance that may have some extra dance moves or special dress.
Latin Show. It's like a Classic Show, but for the Latin (Rhythm) Program. The dancers can usually also add some unique creative elements or have a special scenario of the dance.
The Judgement
"A winner is a dreamer who never gives up."

-Nelson Mandela-
The judges (called scrutineers) watch the performance and keep the score for the dancers. The more points a couple gets - the better. A dancer is judged by various criteria, for example a poise, the hold or frame, posture, musicality and expression, timing, body alignment and shape, floor craft, foot and leg action, and presentation. Usually a Skating system of scoring is used. This system provides a set of 11 rules that judges must follow and gives an algorithm of calculation of the final score. All the bulletins filled with scores by judges are examined by the Board of Adjudicator and the Chairman announces the final score. The whole competition is usually divided into preliminary rounds and a final round. At each round usually several couples are on the dance floor at the same time and dance simultaneously. During the preliminary rounds the couples that get highest score are passed to the next round, other participants are eliminated. The number of couples that will pass to the next round is defined and announced beforehand. The final round is used for calculation of the total rankings of the participants.
According to the rankings, a competition can be either:
Personal Ranking – each couple gets their own score and their own rank
Team Ranking – the couples don't get a personal rank, only the overall shared rank is defined for the whole team. Here a team is a set of couples joint together, for example they can be from one dance school or dance studio, or from one country.
Mixed – in this case a couple earns their personal rank. Besides, a total rank of the team is also calculated. It's a mixture of Personal Ranking and Team Ranking.
Every dance competition usually has a syllabus that describes the dress code, allowed dance moves and sometimes even hair style and make-up. Usually for beginner level category (called Bronze) a couple is limited to more simple moves, while a higher level category (called Silver and Gold) can use more sophisticated dance moves. Illegal moves and dress can lead to disqualification.
Benefits of our Dance School
Our "Dance For You" studio offers various ballroom dancing lessons and dance classes. We can teach newbies for their first dance steps and train amateurs or professionals to prepare for dance competitions. Our dance teachers are experienced winners and champions of various international dance competitions and they know themselves all the secrets of successful performance. We know the differences between competition standards and know how to prepare best for a specific dance program. As a result of effectiveness of our educational process, all students of our dance school show best results and get top rankings at dance championships (click here to see the achievements). Besides, our dance instructors can be not only your tutors or mentors, but also become your partners for ProAm dance competitions. We have a flexible schedule for the dance courses and individual unique educational program for each of our students. Contact us to get more information.
There are also Dance Floor Standards that differ from country to country and in respect to the regulation body, e.g. WDC or WDSF. Our dance studio has the largest professional sprung dance floor among other studios in Dubai. Besides the area of the floor matches and even exceeds most known standards. That's another benefit of our dance studio. Click here to read more about our floor.
Other articles you may like:
Our dance studio is located in Dubai and welcomes everybody, both adults and kids, who has a desire to dance! Please, contact us and we will guide you through the world of dancing!