Certificate of Achievement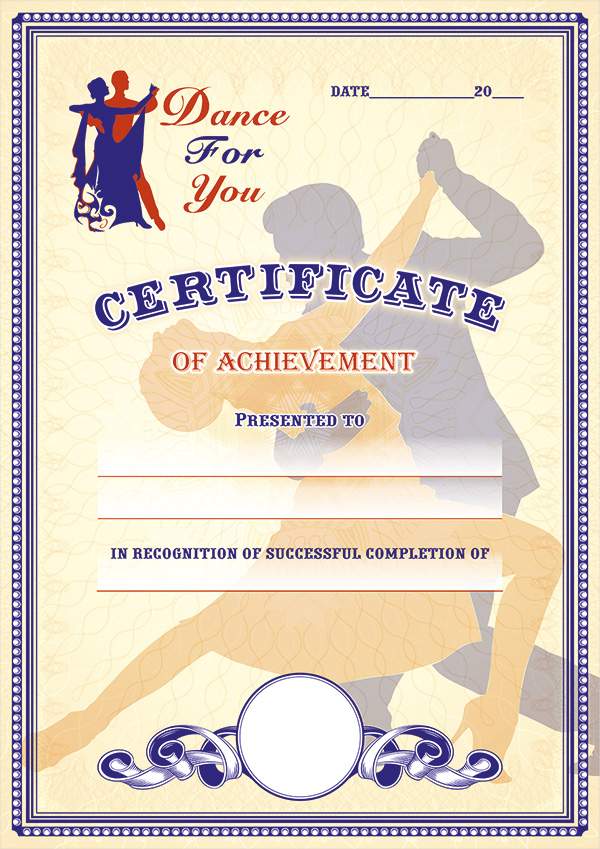 Dance For You is delighted to introduce our students to our Dance Acheivment program. As the only KHDA (Knowledge & Human Development Authority of UAE) approved and registered Ballroom Dancing Studio, we are happy to inspire our students to learn and progress to the best of their ability with our professionally developed Newcomers, Bronze, Silver, Gold and Associate Gold programs. Dance For You Studio encourages all our dance lovers to participate in these dance programs to allow them to judge their own progress and personal level and to encourage them to continually improve their skills.
The various programs offer a variety of different dance courses in Latin-American, Standard or the Social dancing program. The range of dances included in the programs include (some or all the dances): Cha cha cha, Samba, Rumba, Paso Doble, Jive, English Waltz, Tango, Viennese Waltz, Foxtrot, Quickstep, Salsa, Disco, Merengue etc.
The programs are open to all students and are encouraged. Past dance experience is not a requirement for the Newcomer levels, where as the program's higher levels of Silver and above are advanced levels, and as such demand an increasingly higher level of technical sophistication and ability.
Once a student reaches the criteria and ability of their current level they will be awarded that level in the form of a Certificate of Achievement and will then move to the new level.
The Certificate is available for all programs (course difficulty levels):
Newcomers
Bronze
Silver
Gold
Associate Gold
The programs also includes the opportunity to compete in Dance Competitions with instructor or partner if you wish to do so.