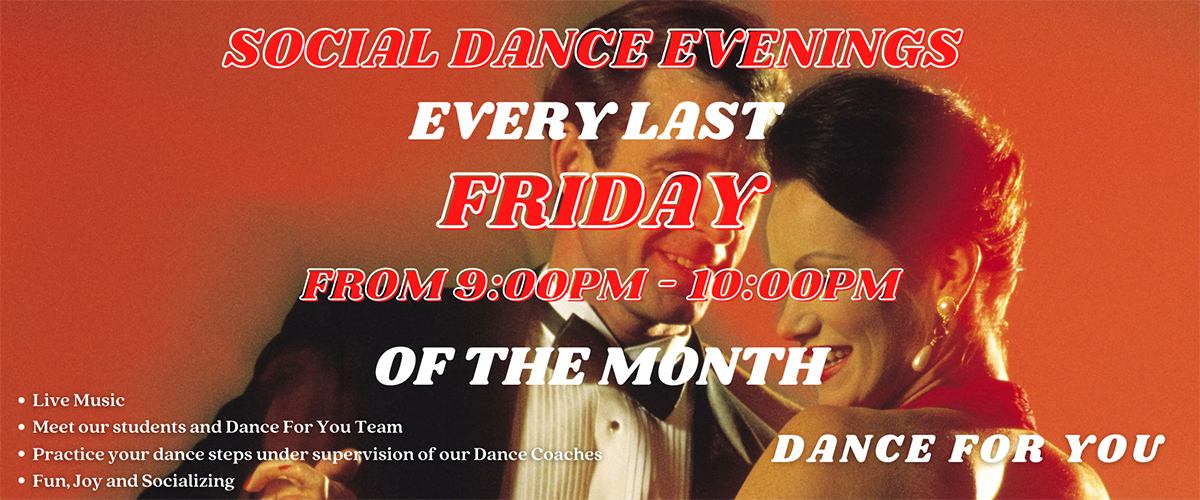 Practice Session
"Practice Sessions" means that all students are welcome and encouraged to come.
While the format of a practice session is much like a typical social ballroom dance, the purpose is different. You can come to just enjoy dancing. You do not need to have a particular move or routine that you are practicing. It is a great opportunity to dance on the biggest dance floor. The instructors will take care for a dancing environment of the session, including providing appropriate music carefully chosen for the correct tempo for each type of dance and for the characteristics that make each dance unique. Instructors hosting the practice session are often pleased to make suggestions when asked.
Benifits of practice sessions:
Practice sessions offer an opportunity to practice steps or routines on Dance For You Studio spacious floating floor
Our ballroom is available for our students to use for practice sessions
The ballroom is equipped with a state of the art sound system and provides the perfect environment to focus on and enjoy improving your dancing
Excellent opportunity to practice what you've been learning on your private lessons as well as the Group Lessons
Practice sessions are designed to prepare you for dancing in the real world. At these sessions many of the students attend. This creates the need to develop our traffic skills and maneuverability. You will have the opportunity to dance with a variety of partners. Everyone feels different and our job is to prepare you to dance with anyone. You will also practice to the music the entire practice session.
Look forward to see you on our practice session:
Every last Friday of the Month

from 9:00pm till 10:00pm
Visit our photo gallery to see more photos from dance practice events.