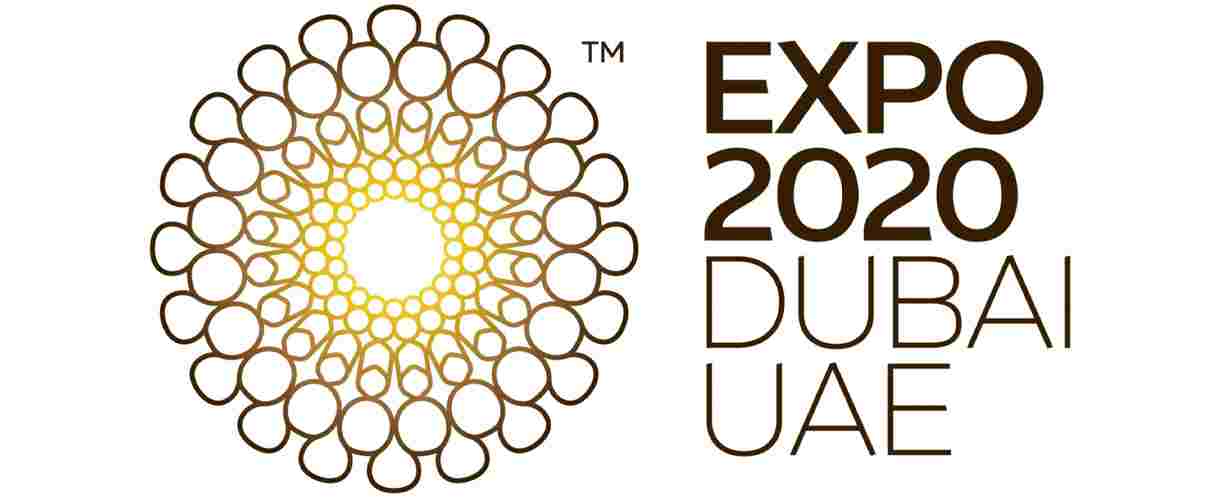 Let's enjoy Expo 2020 together, shall we?!
Hey, there! Glad to welcome you here where we are more than happy to get you invited to the outstanding and quite long-expected worldwide event at the heart of the Persian Gulf, Expo 2020 Dubai. We as a professional team of dancers of Dance For You are always excited to share with everyone a glance of current amazing experience both within Dubai City and outside, in the whole world. Well, now it's high time we all got to the unique and fantastically built location of Expo 2020. How? Let's see together!
Whether you prefer to get there by metro, by taxi, by car or even by Expo Rider and RTA buses, you are the one to choose the most convenient way for you and even get to change the means of transport every now and then, depending on the day of your visit, purpose and simply the mood. Wherever you are at in Dubai city, all roads surely lead to the incredible location ever, Expo 2020 site. And one more thing to pay attention too: specially designed apps such as Uber, Careem and S'hail in your phone won't let you get lost, don't even count on that.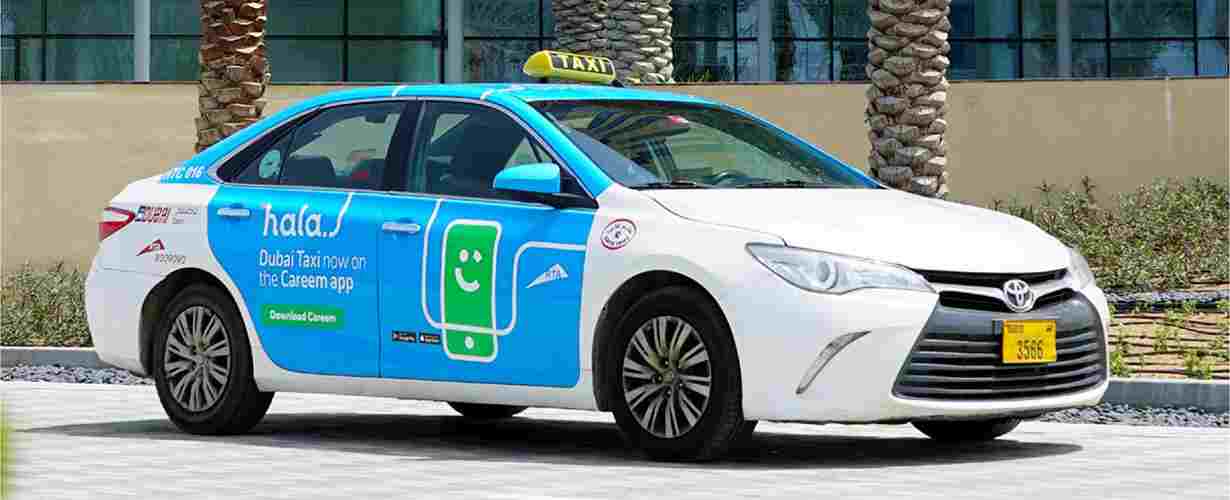 Careem is a local taxi service alternative to Uber
TIPS: Some of them are free of charge, some of them offer the cheapest fees. Anyways it won't take long to dive into a world of High Technologies forming the future for us while right on the site, enormous territory of breakthrough creations, all visitors are welcome to use Expo People Mover, get around via Golf buggies or either to rely on one's feet. Nothing will literally stop you from enjoying the day or two at the premises international High-Tech gathering in Dubai. Besides, in overall it's highly likely to spend there either 6 hours or 7 days, the choice is yours. The more time one disposes the more emotions and experience one is about to get and the Rove Expo 2020, the one and only hotel nearby comes right in handy.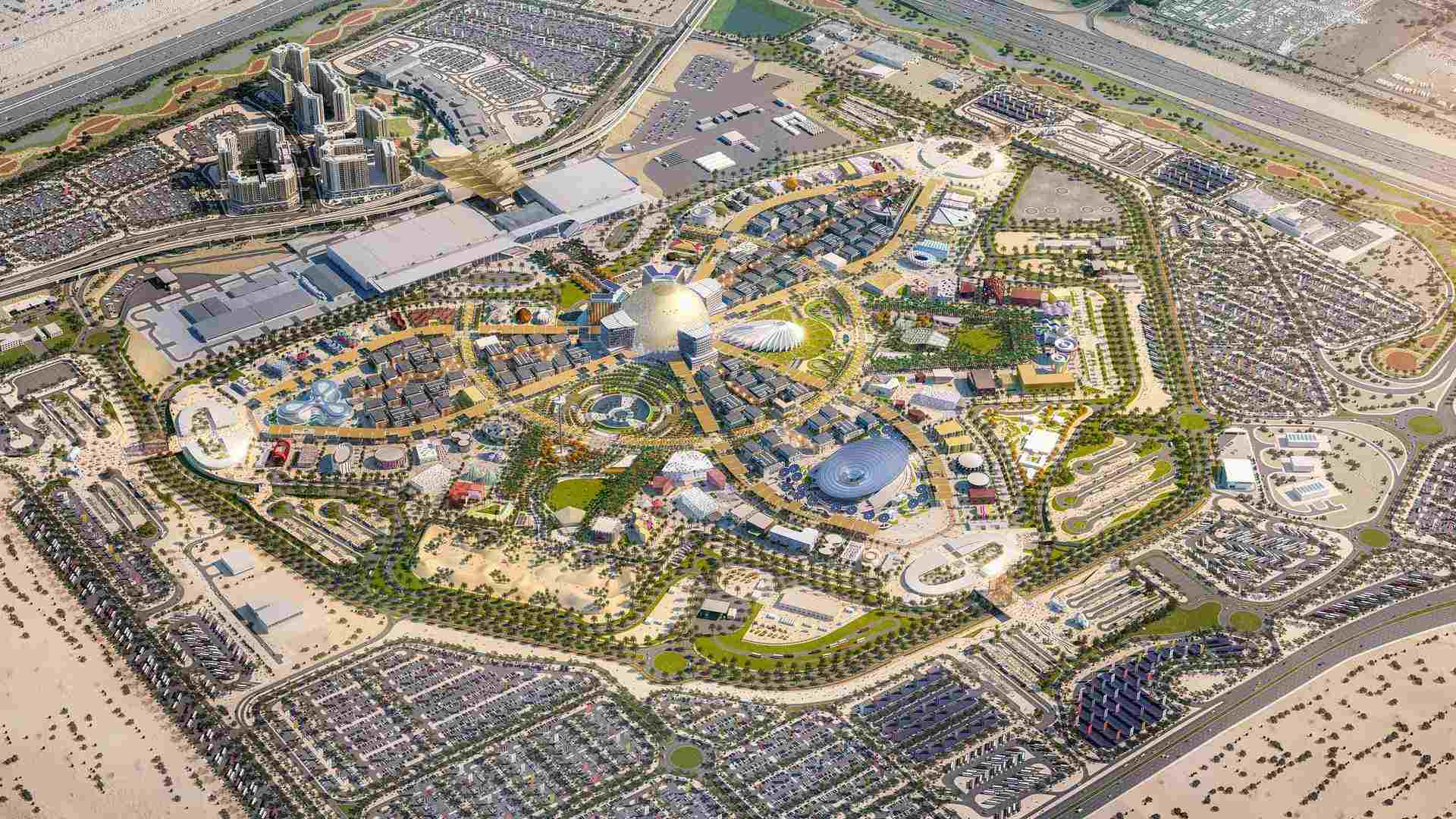 Pavillions of Expo 2020 Dubai
Once the decision is made, you will never regret it but enjoy to the max. 192 pavilions from all over the world divided into three categories: Mobility, Opportunity and Sustainability but super conveniently gathered at one place at the right time sounds impressively promising, doesn't it?! The weather favours: sunlight, gentle breeze, summer time make up a perfect scenery for us to get to know some of the up-to-date tools of shaping the world together.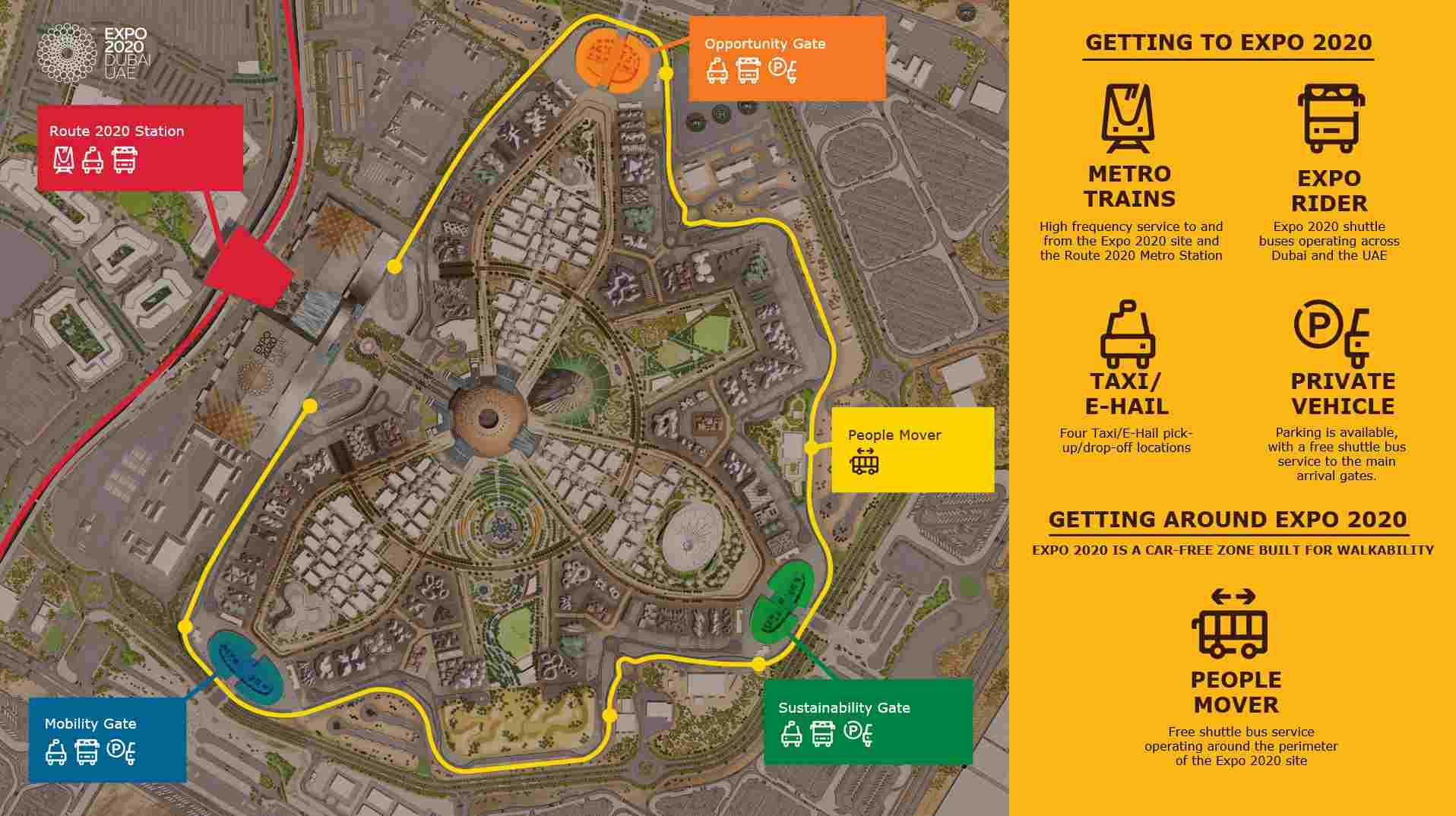 Expo 2020 Dubai Plan
Educational aspect of Expo 2020 in Dubai rocks, that's for sure but we all could use some of the entertainment as well. What exactly stands behind the Entertainment of the global celebration of innovations and distinguished achievements?! Everyone will have their one idea and impressions but all of them will be based on a highly thoughtful, eventful and colourful programme of Expo 2020 which is available in a pdf format on the official website. There one is surely to find something enjoyable and quite beneficial to their likings. The whole family, from kids to adults to the elders, is to be entertained and educated at the same time: Daily regular events, Weekly event programme, Monthly scheduled events, Street performances, Stage shows, Music concerts, Daily parade, Live music performances, to name but a few. You don't wanna miss it!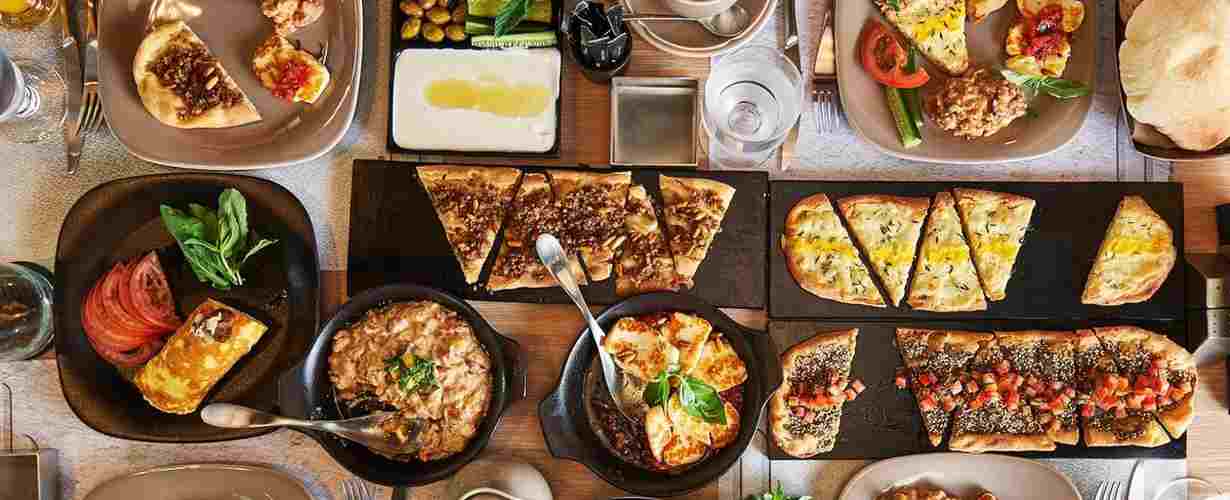 Taste the cuisine!
"One of the best ways to experience a country is by tasting its Cuisine" – that is what has been officially prompted by Expo 2020. And indeed, they have the point. Like never before, we dare say, all the world's cuisines have been attracted to a magnificent center of the desert to be tried and tasted while forming pleasant memories of all of the attendees throughout 6 months long, from October 2021 to March 2022. According to the Expo 2020 ads people are about to be impressed with Bespoke food concepts, one and only of its kind; Never been seen collection, welcome the Debut; Thematic district restaurants, enjoying the pavilion, enjoying the cuisine; Local gems and Regional dining are happy to present the best selection of the UAE's restaurants; International dining, we are at the heart of multinational wave of novelties after all; Coffee shops with the bestest coffee and cakes ever. And last but least: World's biggest plant-based chef Matthew Kenny. Who on earth can skip it, guys?!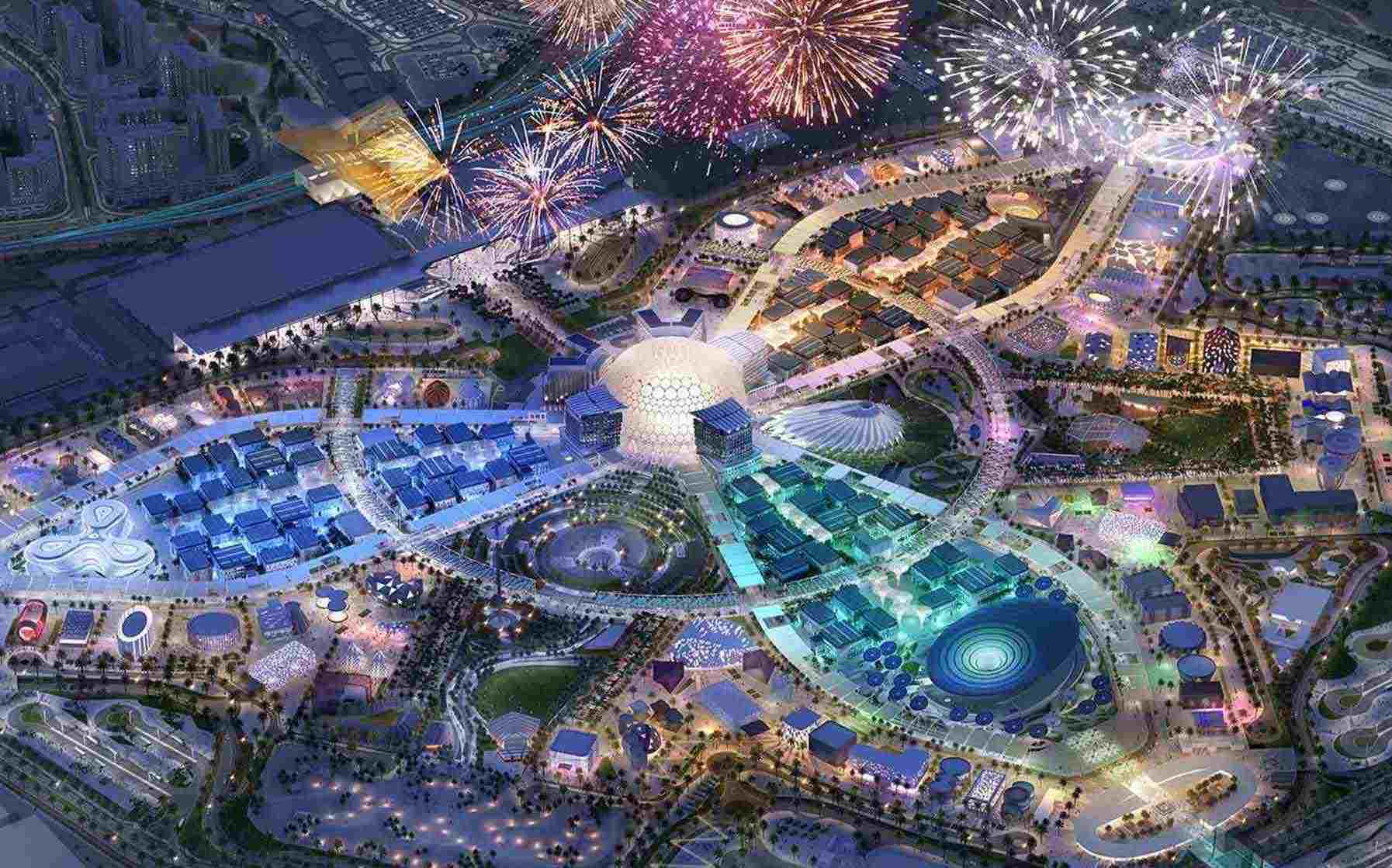 View at Expo 2020 at night
What's missing here?! Surely the tickets. The one and only adventure of 6 months long is available in 4 options of Standard tickets: 1-Day ticket; Multi-Day pass; Season pass and Premium Experience. Whereas there are also available Family Package and Jubilee Experience. Additionally, specially designed Guided tours of various options and languages can be also arranged. We believe you are highly aware right now of who exactly is to opt for the best package.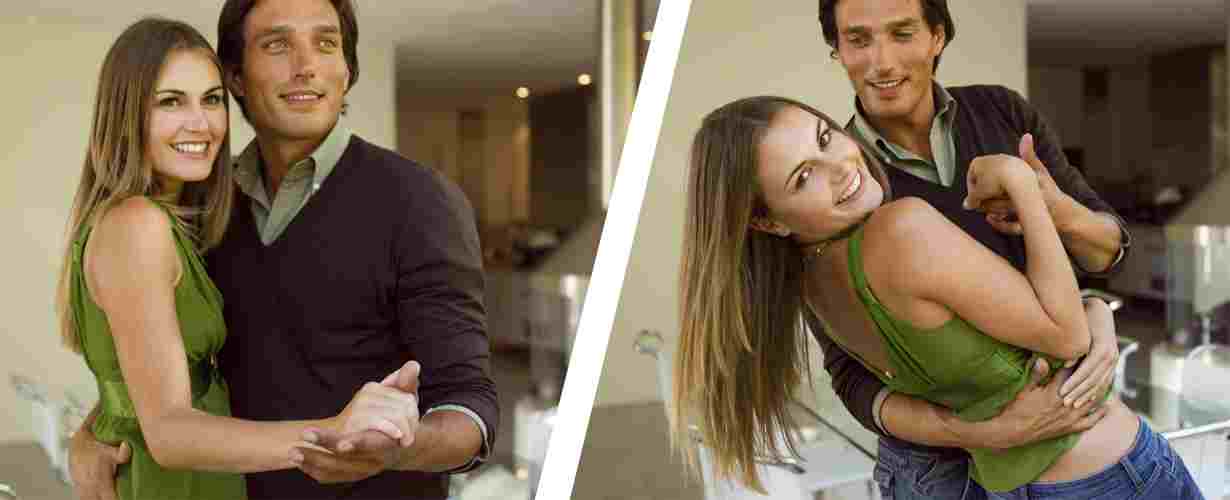 Special offer for dancing is below!
Besides, to tell you the truth there's something else left to be super excited about. If you happen to visit Dubai, the UAE for a special purpose of getting inspired by the Expo 2020 you are more than welcome to step by our dance studio. You may wonder why but the answer is simple as that: Dance For You community is a numerous international community of amateurs and professionals who have been sharing a profound deep passion for dancing for quite a while now (Whether it is regular dance classes, social gatherings, international championships and incredible dance parties within the dance studio). Dance classes from Ballroom dance program to Latin-American programme to Social one are meant to bring joy, happiness and inspiration combined with the healthiest pastime ever.
Being one of the most professional dancing studios in the UAE, Dance For You team is more than happy to contribute to the already fascinating event as well. We are glad to present every attendee of such a tremendous event as Expo 2020 Dubai 3 (three) exciting dance classes absolutely free of charge. Just imagine visiting the site of Expo 2020, walking around, mingling among lots and lots of people, living through incredible emotions from all the excitement out there, what's the best way of a sort of cooling down?! We believe you've been picturing some place in mind where we can let our emotions go wild, relieve our body and soul for the next charging up. Dance studio in Dubai is the best place, because within the premises a professional team of dance coaches awaits you.
Taking into consideration how overwhelming not only emotionally but also physically such huge events can be our professional dance instructors are fully prepared to come up with the best tailored dance classes for every single student. Whether you are single or a couple, an adult or a kid, every single person is more than welcome to get introduced not only into the world of the latest cutting edge High technologies but also a unique adventurous world of dancing where soul and body are one team coexisting "all' unisono".
Dancing has always been well-known as a key to health. Who knows, this excellent physical activity of one-time at first might grow into a life-time hobby. It will be like visiting Expo 2020 in Dubai one might come across the love of their lives with a wide package of benefits only. Why not give it a try, you know where to find us. Expo 2020 is right behind the corner. Is there anything else to be waiting for? Let's give a life a new breath of fresh air together, shall we?! It's a magical time in every way after all.